Luxurious Real Estate in Boca Raton, FL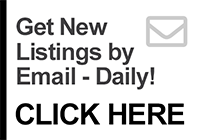 Are you looking for a new home in Florida? Visit Boca Raton to view our available homes for sale and get a feel for our beautiful community. Shelley Poss with Luxury Partners Realty specializes in luxury real estate in Boca Raton, FL, and we're here to help you find your beautiful new home. Our city has great schools, gorgeous weather, and stunning beaches that are sure to brighten your life. When you're looking for waterfront real estate, there's no better place to move than the Boca Raton area. Reach out to our friendly staff to discuss your real estate needs or schedule an appointment with our agents.
Benefits of Living in Beautiful Boca Raton
When people hear the word "Florida," they often think of bright sunshine, wonderful weather, popular entertainment attractions, and miles of gorgeous beaches and other natural wonders. When you choose to buy waterfront real estate in Boca Raton, you benefit not only from the great weather and nearby beachfront attractions, but also the following:
Excellent Schools and Universities
Diverse and Delicious Restaurants
Variety of Malls and Luxury Stores
Small-Town Living with Easy Access to Cities
Close to Luxury Destinations like the Bahamas
Miles of Gorgeous Beaches and Parks
Safe and Comfortable Gated Communities
Significant Culture and Arts Community
Warm and Temperate Weather Year-Round
Get a Free Home Estimate to Get Started
Are you planning on selling your current property and upgrading to a new home in the area? Count on our realty agents to help market, show, and sell your home for a desirable price as well as help you find a new home in our great city. We offer a free real estate estimate for all property owners, so get in touch with us today or fill out our short questionnaire.
About Shelley Poss with Luxury Partners Realty
Shelley Poss, Realtor, GRI, CNE, e-Pro has been selling South Florida Real Estate since 1994. She was born and raised in Philadelphia, Pennsylvania. Before selling real estate, she ran a Detroit, Michigan, medical practice for 15 years. She also had her own fashion and design business. Since making the career switch, Poss has tapped into the high-demand, luxury home and waterfront real estate market and has become a leader in her field. "It utilizes my marketing, networking, design, and people skills. Seeing and feeling the excitement when a family has found their dream home or has sold their home without stress or aggravation gives me great satisfaction."
Contact us to schedule a consultation or discuss your needs. We proudly work with real estate in Boca Raton, Florida, and the surrounding areas.
Featured Real Estate Listings